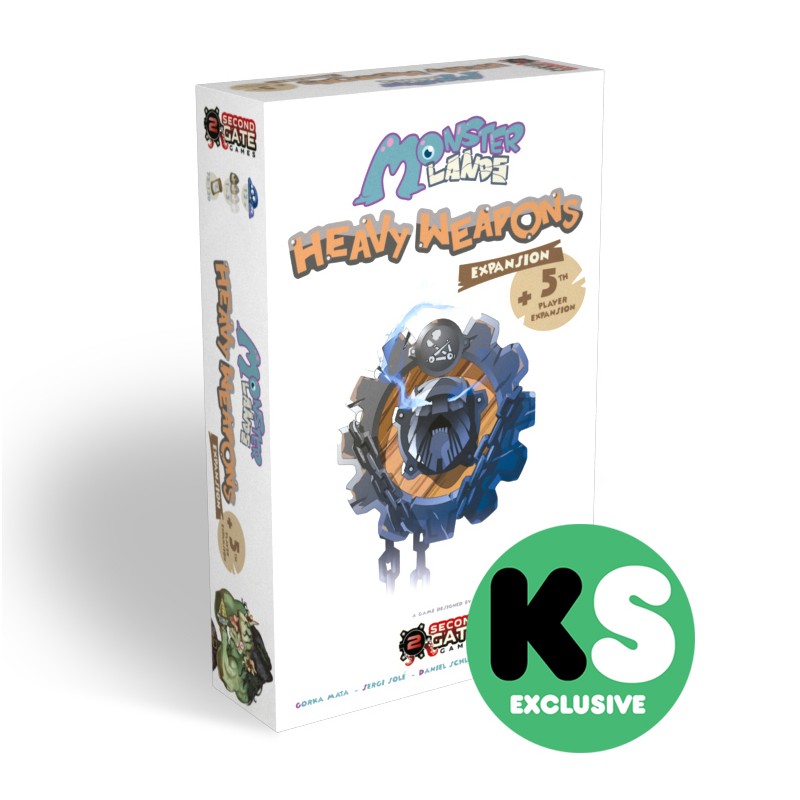  
Heavy Weapons + 5th Player expansion. KS deluxe Monster edition
Heavy Weapons and 5th Player expansion, retail edition + Upgrade Pack 2.

Terms and conditions of use

Delivery policy
Heavy Weapons: New versatile and powerful arms for your clans and a new affinity to go with them!
5th Player: All you need to play with 5 players, with amended rules.
(English, French, German and Spanish rulebook included)
This pack includes the upgrade pack 2, i.e. the wooden tokens and customized dice from the KS campaign.
29€ are approximately  33 USD